OUR OFFICE IN CUSCO
OUR OFFICE IN CUSCO
Our office is situated in the San Blas neighbourhood of Cusco. It's only 3 blocks (8 min.) from the main square (Plaza de Armas). From Plazoleta San Blas turn left into Calle Tandapata behind the little church, it's only 250 m to our office. This office is our property so you can always find us here.
If in Cusco you are welcome to visit us from Monday to Saturday between 9 am and 13:30 pm and 4 to 7 pm. Our office is closed on Sundays.
You can contact us on the phone: +51 84 43 73 74
You can also contact us via email for personal travel advice and tour information. We also offer travel advice by telephone.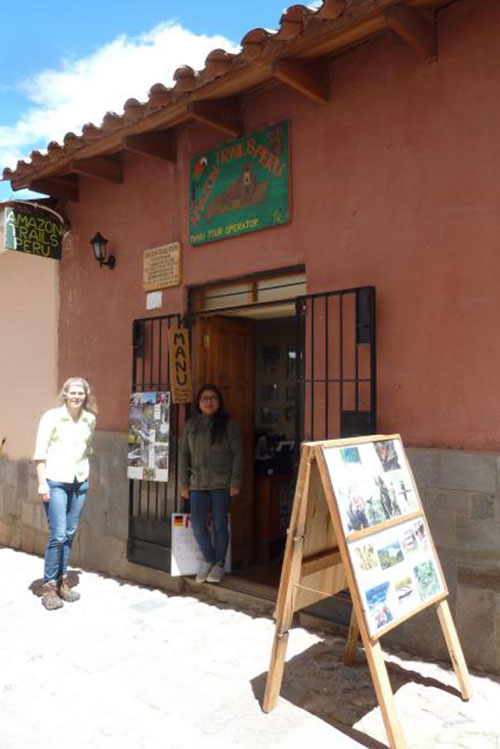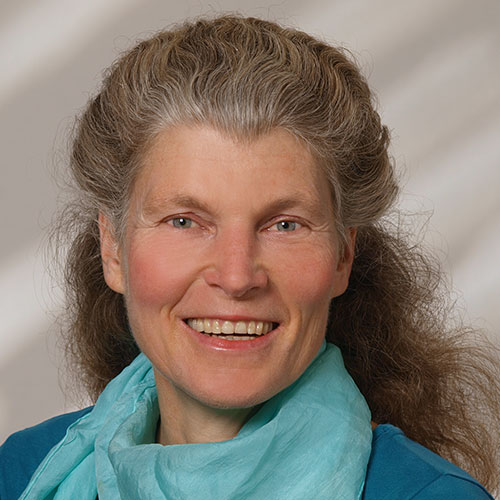 Ulrike (Ulla) Maennig
Co-Founder and current owner of Amazon Trails Peru:
Ulrike (Ulla) Maennig, born 1971 in Germany, agronomist and geographer, travelled to Africa, Asia, New Zealand and various countries in South America. In Peru since 1997, worked in conservation proyects in the rainforest and in sustainable development and with local communities in the Andes; Manager of ATP.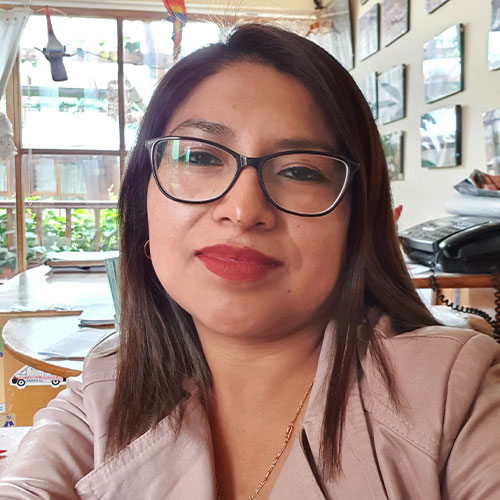 Soledad Maria Vargas Anguiosa
Soledad Maria Vargas Anguiosa, born 1986, Secretary and Operations.
Soledad is from Cusco, she speaks English and knows the treks around Cusco as well as Manu. She can help you with additional information about activities around Cusco, explain our tours or make further arrangements for further tours, hotels etc.